A SpaceX rocket was just going about its day, carrying 10 satellites into the orbit from California on Friday morning when locals from the region thought it was a UFO.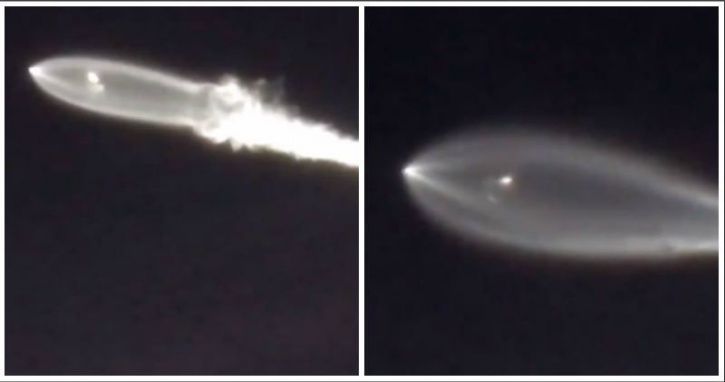 The Falcon 9 booster lifted off from the coastal Vandenberg Air Force Base and it carried a batch of 10 satellites for Iridium Communications. On its way, it left behind a trail of mysterious white haze that kept on changing shapes. 
This shining streak confused people widely and within minutes the phone of local police began buzzing like a busy street. People called to inform them about a potential UFO sighting. 
Cars stopped and many came out of their houses in Los Angeles to take pictures of this weird yet illuminating shape of mysterious light in the sky. 
1.
2.
— Ruptly (@Ruptly) December 23, 2017
3.
— Mike Paule (@Mikep29) December 23, 2017
4.
what if this "spaceX launch" is really just a coverup. what if our government is really just having a scheduled meeting with the aliens and they're covering up this weirdness in the sky with a "launch". hmmm.

— mommy (@CorinnaKopf) December 23, 2017
5.
"People were wondering if it had something to do with movies, or TV or a UFO," said one viewer, reports AP.  "It was very cool." 
This was the 18th and final batch of the launch of SpaceX for 2017. 
This content was originally published here.